Jewelry
Materials to look for in fine jewelry.
Fine jewelry is meant to be worn every day and last a lifetime, so we're serious about the materials we use.
14k Solid Gold
Our gold jewelry is always 100% 14k solid gold. The finest gold available for jewelry-making, this durable metal is hypoallergenic and can be worn every day — even while you sweat, shower, or sleep. It won't scratch, tarnish, or fade over time, making it superior to gold fill, vermeil, or plating which are often used in lower-quality pieces. We would never settle for less, and we know you wouldn't either.
High-Clarity Diamonds
We only use the highest-quality diamonds in our jewelry. We certify that our lab-grown diamonds have at least a G/VS color and clarity and brilliant cuts.
Color quality of G means a diamond is bright white, nearly colorless. A VS clarity quality means a diamond has very few inclusions, only detectable with expert knowledge and high-powered jeweler's tools.
Brilliant cuts give our diamonds that added wow factor. Because of their numerous facets, these diamonds bounce light in every direction, giving them that dazzling brightness and sparkle we know you're looking for.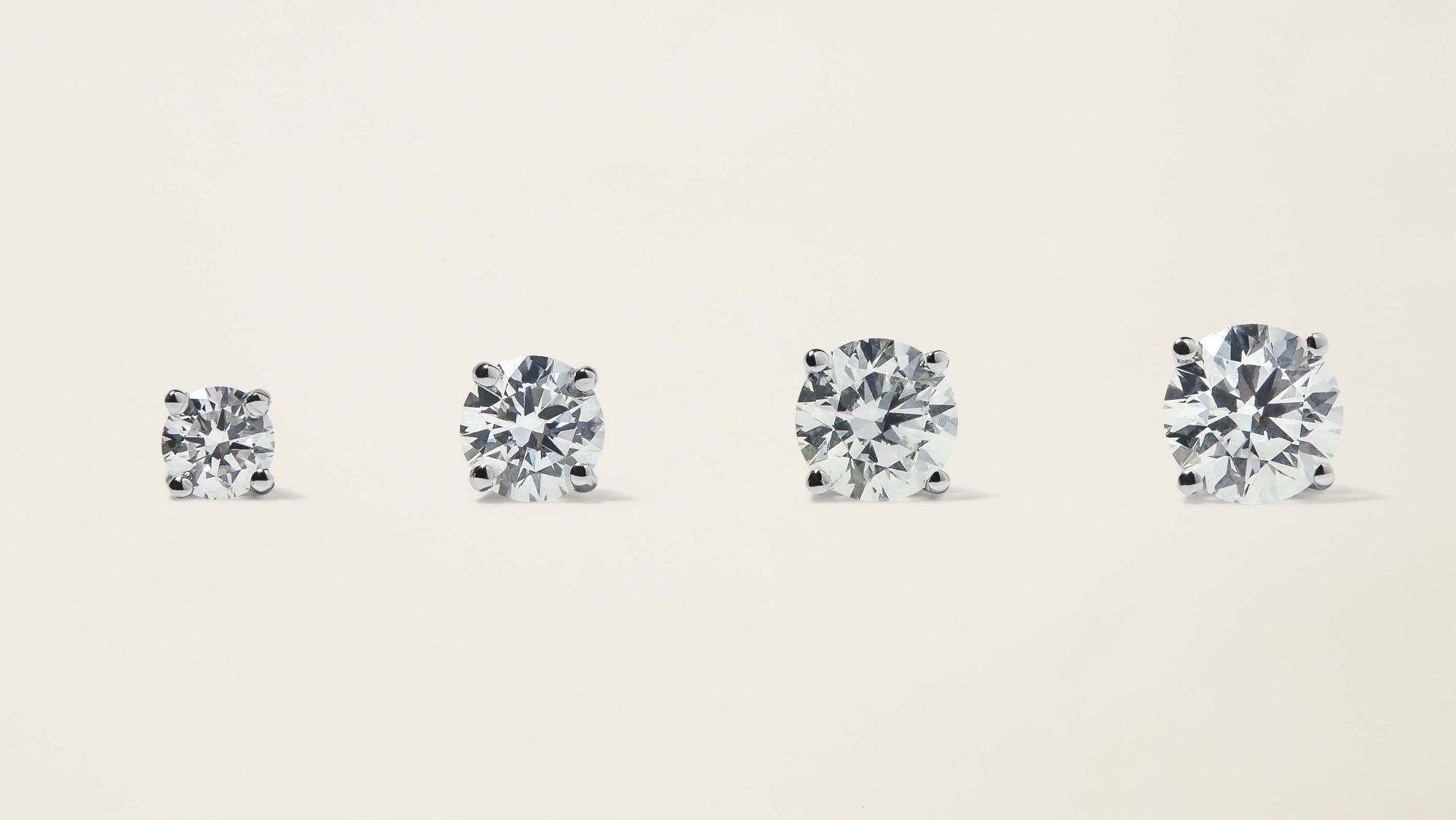 Craftsmanship
Manufacturing
Unlike most retailers and direct-to-consumer companies, we empower our manufacturers to be the true owners of their businesses. Our jewelry makers have decades of experience producing high-end jewelry for premium brands around the world, and we want them to use that expertise when crafting our products.
Quality control
Every piece of jewelry we sell meets our — and your — high standards. We wear, sleep in, sweat in, shower in, and extensively test each design for durability and endurance. If we don't love it, we won't sell it.
That's our way of bringing you the highest-quality jewelry possible, so you can wear your favorite pieces every day and for a lifetime.